After School Clubs
After school clubs run in partnership with the Army, RAF and other local communities for 5 to 13 year olds. Parents and guardians are welcome to stay and have a cup of tea, take part or just chat. They provide a safe place to wind down after school to be creative with clay and stuff, cook cakes and share them round and take excess energy outside with football and hopscotch. Needless to say there is always somebody who prefers to use our large flat screens and computer games.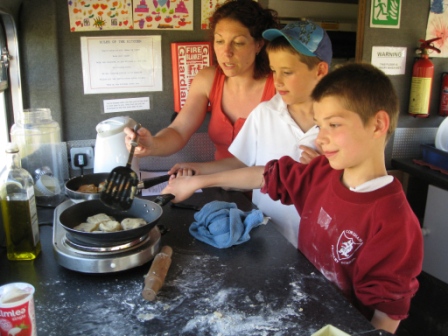 Community Drop-in
The lower deck is used as a café and community centre, for meeting friends and neighbours. Internet access and photo scanning facilities are used regularly.
The bus has become a packed out venue for a Christmas party, short courses and presentations and even an opportunity to have a go with the help of a local sculptor.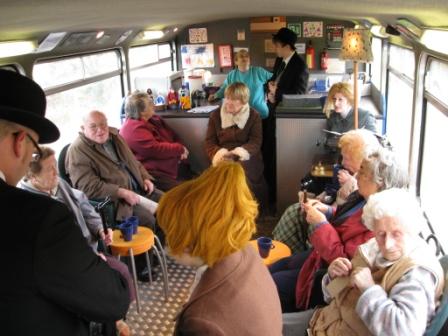 Parent and Toddler groups
Parent and Toddler groups are on offer in partnership with Children's centre's providing an early afternoon play session on the upper deck. Over the past five years
1 Health visitors have provided regular support and advice.
2 Library staff have conducted story telling & singing sessions.
3 Play workers have provided a creative activity & refreshments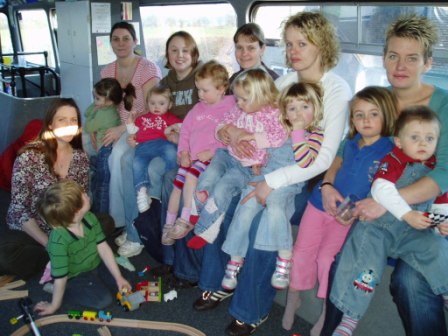 Youth Drop-in
Providing a market town centre drop in for young people in partnership with local schools. Teenagers can access the café & internet, have a hot chocolate and chat, play board games, basketball, PS3 & Wii and learn juggling.
In one venue we provide a home from home for Wiltshire College students in their late teens close to their residential accommodation. Other programmes are developing in partnership with churches, government agencies and charities.